Classical Strings
An environment, a series of programs, and a community of teachers that can take the beginner to the highest international levels.
About
The Victoria Conservatory of Music's Classical Strings department offers students of any age, the well-rounded, highly supportive, enriching experience of studying a string instrument.
Instruments
The Classical Strings department has instruction and programming for students of all abilities. We have a rich resource of dedicated faculty in the disciplines of violin, viola, cello, double bass, classical guitar, lute, harp, and historical instruments.
What We Offer
Masterclasses on orchestral string instruments*
Performance opportunities
Solo performance
Orchestras
Chamber music**
* Masterclasses on orchestral string instruments: weekly masterclasses are offered for students of violin, viola, cello, and bass. Classes focus on performance practice and technique. Currently registered string students are encouraged to attend. Masterclasses are facilitated through a rotation of senior string teachers, including the department head, and occasional visiting guest artists. Masterclasses are free to string students currently registered in private lessons.
** Chamber Music: If you are interested in playing in a small group setting with musicians of similar ability, the Classical Strings department offers a variety of options. Whether you have a pre-formed ensemble or are hoping to find like-minded players, we can help. Many of our highly qualified faculty offer chamber music coaching for small ensembles. We can help organize groups where necessary, including arranging a coach and providing rehearsal and practice space.
Student and Alumni Accomplishments
Nikki Chooi began his Suzuki violin studies at the Victoria Conservatory of Music, which included private lessons with Sydney Humphreys. In 2016, at the age of 27, Nikki was named the Metropolitan Opera's new concertmaster. In June 2019, Nikki was named concertmaster of the Buffalo Philharmonic.
Timothy Chooi began his studies at age 3 at the Victoria Conservatory of Music and made his orchestral debut at the age of seven performing with his brother Nikki and the Victoria Symphony Orchestra. In July 2019, Timothy was awarded 2nd prize at the Queen Elisabeth International Violin Competition in Brussels, Belgium, and awarded first prize at the Joseph Joachim International Violin Competition, Hanover, in 2018.
Jonathan Crow is Concertmaster of the Toronto Symphony Orchestra, and Associate Professor of Violin at the University of Toronto. From 1992 to 1995, he took private lessons with Sydney Humphreys at the Victoria Conservatory of Music.
Current celebrated students: Current National Champion (Lexie Krakowski 2021, grand prize winner), Current Provincial Champion (Layla Park (intermediate 2022), current Provincial chamber music champions (Berlioz Trio, first place, Junior Chamber Music, Mercury Trio, second place Intermediate Chamber Music, Rachmaninov Trio, first place, Senior Chamber Music, 2022) (last paragraph added/edited by SM June 2022).
"I am so lucky to call the Conservatory's Classical Strings department my home; I learned here as a student and continue to learn here as a teacher. We foster a supportive community of faculty and students, helping young and old string players alike learn musical discipline, and create beauty."
Simon MacDonald, Department Head, Strings, Conservatory School of Classical Music
Simon MacDonald
Department Head
Joshua Amendt – Moylan
Guitar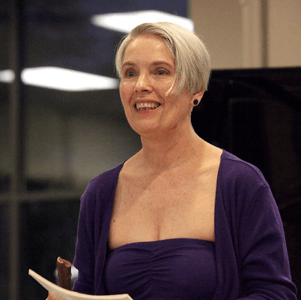 Notice: All programs within the Ann & George Nation Conservatory School of Classical Music do not require approval by the Private Training Institutions Branch of the Ministry of Advanced Education, Skills & Training and as such have not been reviewed.