Classical Winds and Brass
Learn a new instrument, improve your skills, find an ensemble or performance opportunity, and be welcomed into a community of musicians of all ages and levels.
About
We are here to support and nurture you on your musical journey. From starting a brand-new instrument to auditioning for a university or performance program, our faculty and programming can help you reach your goal. We welcome students of all ages and abilities and are committed to providing a personalized musical education that is diverse, well-rounded, community-centered and inclusive. Whether your musical aspirations are large or small, this is the place to realize them.
Instruments
The Classical Winds and Brass Department has instruction and programming for students of all abilities. We have a rich resource of dedicated faculty in the disciplines of flute, piccolo, fife, recorder, clarinet, bass clarinet, saxophone, oboe, English horn, bassoon, trumpet, cornet, Flugelhorn, trombone, French horn, baritone, and tuba.
What We Offer
Performance opportunities
Solo performance
Student recitals
Chamber music*
*Chamber Music: Many instructors work regularly with chamber groups in a shared lesson setting. Bring your chamber group – same instrument, mixed winds, mixed brass, or varied instrumentation – for a block of coaching sessions with one of our experienced teachers. Don't have a group but are interested in becoming part of one? Contact us and we'll find a group of musicians of similar ability and interest.
Student and Alumni Accomplishments
Jennifer Butler, composer has been commissioned and performed by outstanding artists such as the Vancouver Symphony, The Emily Carr String Quartet, the Vancouver Island Symphony, Rachel Iwaasa and Mark McGregor, Continuum Contemporary Music (Toronto), The Victoria Symphony, the Western Front (Vancouver), Redshift (Vancouver), the Vancouver Intercultural Orchestra, The Motion Ensemble (Seattle), Vancouver New Music, and Aventa (Victoria).
Leslie Opatril, composer has been programmed by the Winnipeg Symphony Orchestra, Symphony New Brunswick, North/South Chamber Orchestra (New York, NY), Oakville Symphony (ON), Sidney Classical Orchestra (BC), Elysian Trio, and High Notes Flute Choir (BC).
Allison Miller is Principal Flute of the Saskatoon Symphony Orchestra.
"It's no surprise that so many of our talented students have gone on to have fantastic careers in the music industry. Our faculty are at the top of their game and our programs are designed to help students dream big and achieve their goals."
Emily Nagelbach, Department Head, Winds and Brass, Conservatory School of Classical Music
Emily Nagelbach
Department Head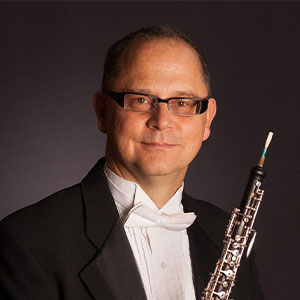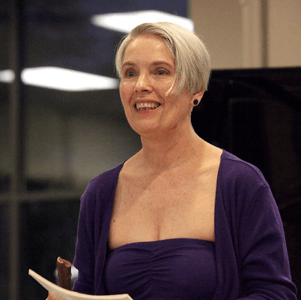 Notice: All programs within the Ann & George Nation Conservatory School of Classical Music do not require approval by the Private Training Institutions Branch of the Ministry of Advanced Education, Skills & Training and as such have not been reviewed.