GivingTuesday is a global generosity movement unleashing the power of people and organizations to transform their communities and the world. GivingTuesday was created in 2012 as a simple idea: a day that encourages people to do good. The idea caught on and has grown around the world, inspiring hundreds of millions of people to give, collaborate, and celebrate generosity.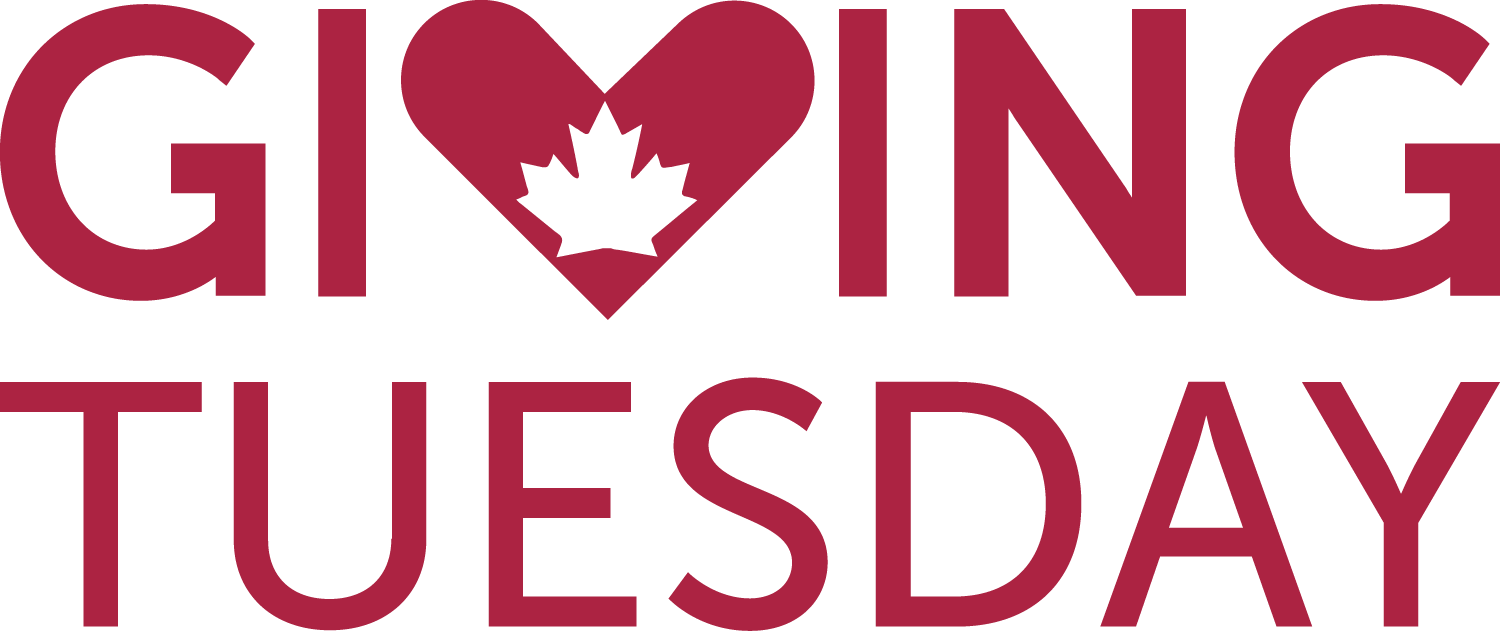 Double your impact by making a #GivingTuesday gift to the Victoria Conservatory of Music
The Victoria Conservatory of Music is many things to many people: A confidence builder. A social routine. A legendary concert venue. A reminder to practice! A step towards a career. A pathway to self expression. Home.
Meet Essencia, Naomi, and Camilo and learn about how the Conservatory has shaped their musical identity.
Meet Essencia
Essencia is currently completing her third year of the Victoria Conservatory's Music Performance Diploma program. Primarily studying Jazz Piano in the studio of Danuel Tate, she also studies voice, guitar, and drums. Besides playing her instruments, Essencia also likes to compose music, with one of her songs being awarded first place at Daniel Lapp's Joy of Life Festival in April 2023. She is also the first recipient of the 2023 Kirby Howard Music Award by Camosun College and has previously received one of the Conservatory's highest Vanhall Scholarship Awards.
The Conservatory has helped me see the beauty of how your life resonates in your music. I've noticed the more comfortable I've become at the Conservatory, the more courage and risks I have in my playing. This place has surrounded me with friends and opportunities that keep inspiring me to paint new ideas off my fingertips. I wouldn't be the musician I am today without the Conservatory, and for that I am very grateful.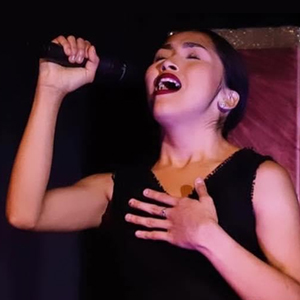 Meet Naomi
Nugwa'a̱m, also known as Naomi, is from Gilford Island, Alert Bay, and Blunden Harbour and has been singing all her life in both traditional and contemporary genres. She has had the pleasure of singing along side The Tenors, and teaching Kwak̕wala, singing and dancing at her childhood elementary school. Naomi is so excited to start her journey at the Conservatory.
The Conservatory has really opened many doors for me musically speaking. I've been really enjoying my vocal lessons with Colin, and my Blues Combo. Being able to sing in such a beautiful environment everyday has been so rewarding for me. I'm so excited to see where it's going to take me and the possibilities that will come my way. I'm so grateful for the Conservatory, and the beautiful staff and facility.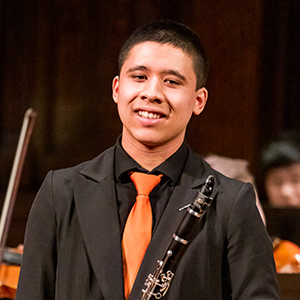 Meet Camilo
Camilo is a clarinetist and self-taught composer who discovered his passion for music six years ago at the Conservatory. He has performed solos with various orchestras around the island such as the Greater Victoria Youth Orchestra and Cowichan Consort, and in all sorts of chamber ensembles, most notably with the Emily Carr String Quartet. As a composer, his works have been performed in the Victoria musical community and beyond, such as by the High Notes Flute Choir and the Conservatory Chamber Orchestra. His first symphony, inspired by the pandemic, has drawn international interest with various U.S. orchestras performing excerpts.
With the help of the Victoria Conservatory of Music, I was able to discover my calling: expressing all of the ups and downs of life and bringing people together through the powerful art of music. The Collegium program especially helped me discover new connections, not just with the local music community, but with talented colleagues who share a similar passion for this extraordinary art.
When you make a gift to the Victoria Conservatory of Music, you help create a place where people of all ages and abilities come to explore their creative talents across musical genres and eras, supported by a range of instruments and technologies.
This #GivingTuesday, your gift to the Conservatory will have double the impact!
All gifts received through November 30th will be matched up to $5,000 thanks to our generous sponsor Cameron Izard Snell LLP

Thank you for your generous support.