12th Annual Victoria Conservatory of Music Chamber Competition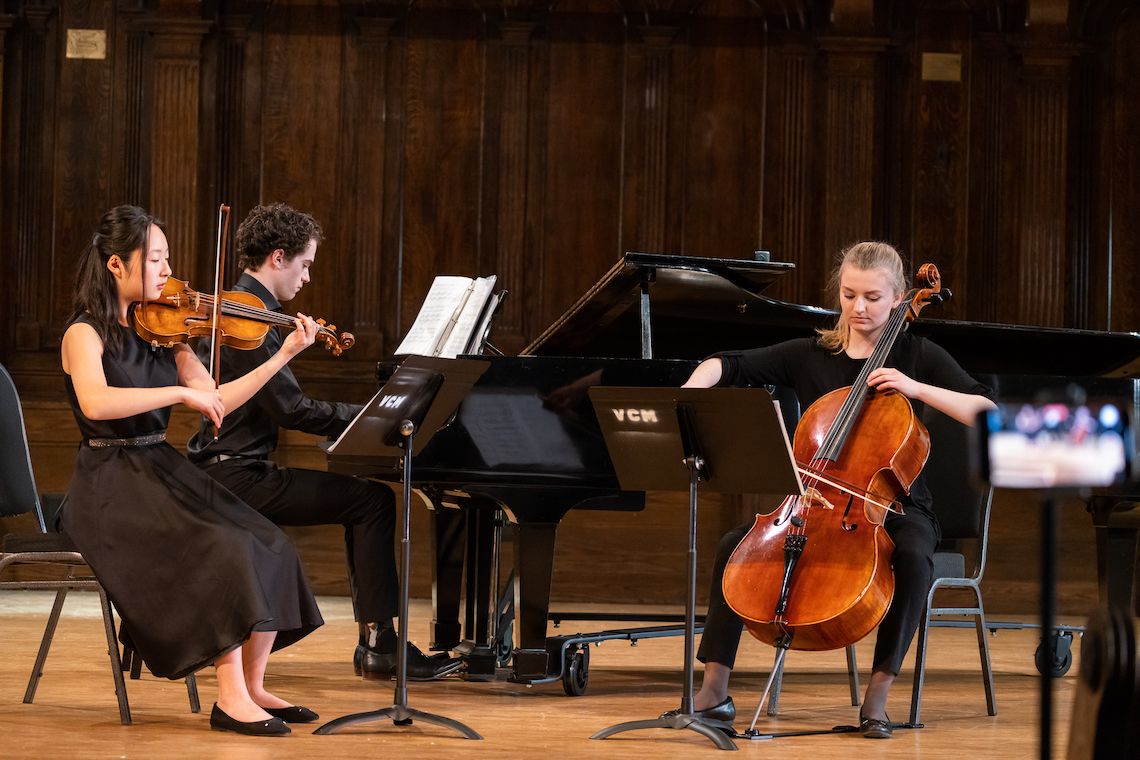 The Victoria Conservatory of Music Chamber Competition is designed to inspire young chamber groups to push the limits of their abilities as teams and discover the joys of making magnificent music together with friends in a richly challenging experience. Playing for professional judges, groups split into Junior and Senior Categories compete for prizes generously donated by local businesses and individuals.
Previous year judges have included: Terry Tam, Arthur Rowe, Sharon Stanis, Lorraine Min, Dolores Vann, Michelle Mares, Joanna Hood, Andrew Dawes, Pamela Highbaugh, Kenji Fuse, Norman Nelson, Soile Stratkauskas, Timothy Vernon, Matthew White, Guiseppe Pietraroia, David Gilham and Alexandra Pohran Dawkins.
In one evening, audience members are treated to all the levels of chamber music being performed at the Conservatory; as well as seeing the incredible progress individual students and groups have made since the previous year.
Entry for this competition is at The Victoria Conservatory of Music entrance at 900 Johnson Street. Admission by donation.